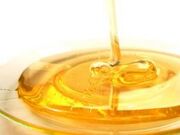 Honey is a food that gives energy when eaten. It can be grown using the Beehive, by clicking on the Honey Tree in the home world.
Honey Types
Image
Size
Cost
Energy

Production Time

Expiry Time
(if not collected)

Expiry Time
(in Backpack)

XS
100 Shekels
10
1 hour
3 Hours?
3 Days
Small
200 Shekels
20
4 hours
Medium
500 Shekels
30
9 hours
24 Hours?
Large
1000 Shekels
40
24 hours
Super
2 Mums
20
10 minutes
60-90 minutes
1 Hour
Ad blocker interference detected!
Wikia is a free-to-use site that makes money from advertising. We have a modified experience for viewers using ad blockers

Wikia is not accessible if you've made further modifications. Remove the custom ad blocker rule(s) and the page will load as expected.